Meez Meals is planning to expand throughout the country on a mission to help you Reclaim Your DinnerTime. Phase I is complete and we are now shipping to 9 states throughout the Midwest. Click here to watch the video explaining it all!
We are using the DIY CrowdFunder campaign to raise money for Phase II: improving our mobile experience, advertising to spread the word about Meez Meals, and expanding our kitchen to create even more delicious new recipes and increase our capacity.
The Phase II goal is to raise $100K via membership in our brand-new Owl Club. You purchase membership at one of three levels and enjoy greater and greater discounts on the Meez Meals you are already planning to enjoy in the future. AND you get some cool additional benefits along the way. Want to enjoy lifetime $50 rewards for referring new customers? Ever wished you could preview future weeks' menus and place your order all at once? How about you help us develop your favorite recipe as a new Meez Meal and even have it named after you!
Check out the incredible benefits of the Owl Club while you help us achieve our Phase II goals.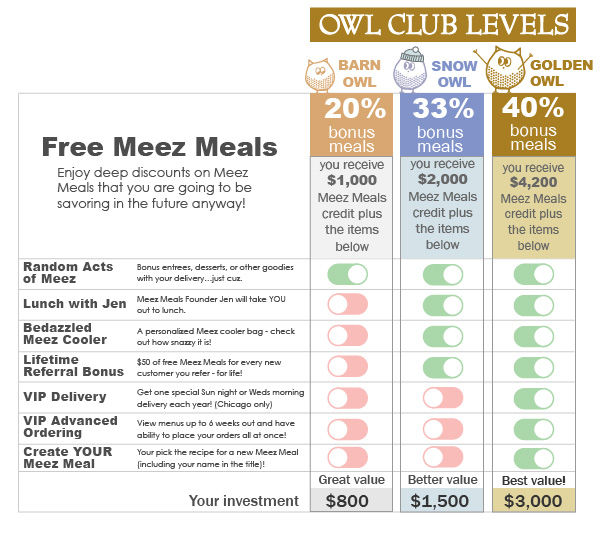 Once we have completed Phase II, our longer-term vision is to move on to Phase III which includes an additional kitchen on the East Coast and Phase IV, a new kitchen on the West Coast which will allow us to serve nearly all of the country. We hope you can join us for this incredible ride by joining the Owl Club and moving the DIY CrowdFunder campaign a step closer to success!
x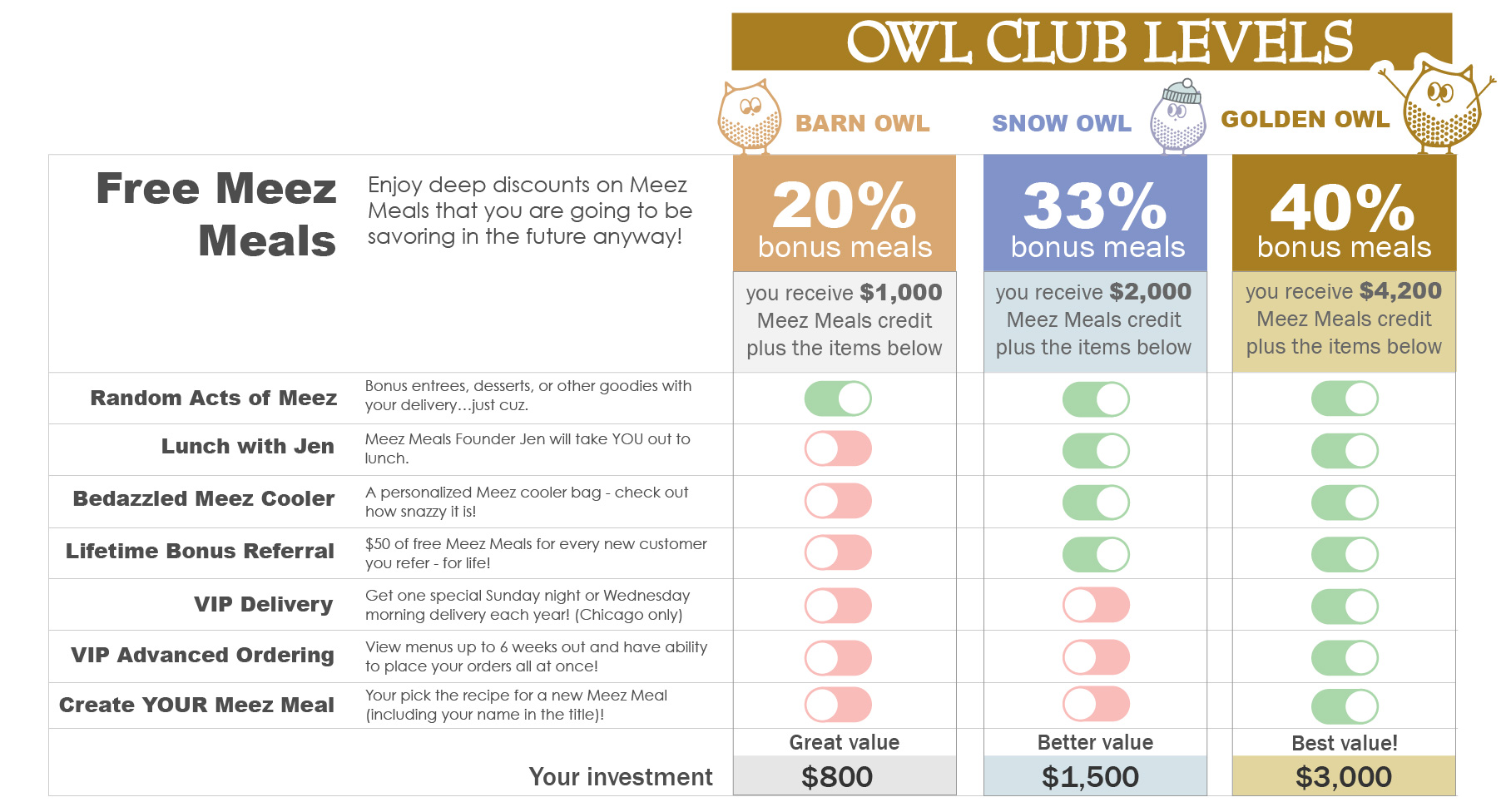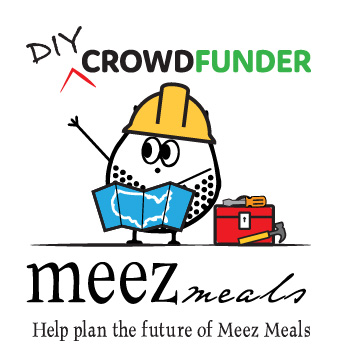 We are obviously known for DIY
(do-it-yourself) meal kits, so why
not a DIY CrowdFunder campaign
to help us on the next phase of
our goal to expand to the
entire US!
You can help by joining the brand new Owl Club and earn huge discounts on Meez food and other amazing benefits.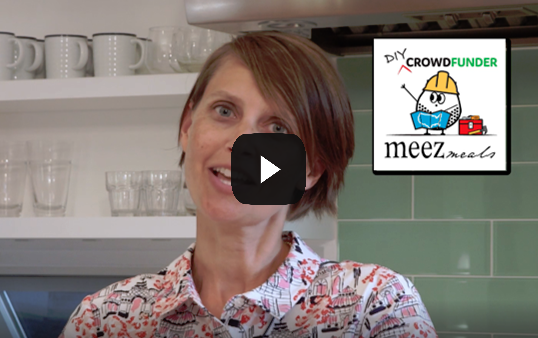 Click video to learn more
by Jen

and Scott

$100,000 goal
February 2018 target completion
Support this project